Collisions involving big commercial trucks and passenger vehicles are usually severe. Victims in passenger vehicles are often severely injured and even result in fatalities.  In Georgia Between 2008 and 2012 fatalities from commercial trucks averaged over 162 per year according to the Georgia Governor's Office of Highway Safety.
Unlike an automobile crash, these tractor-trailer truck crashes require specific knowledge of both federal and state law governing the trucking industry such as regulations from the Federal Motor Carrier Safety Administration and Department of Transportation.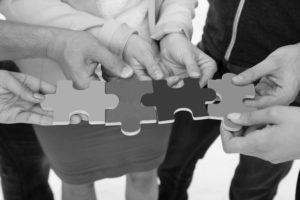 COMMON CAUSES OF A TRUCK CRASH
There are many reasons why a truck crash can occurred.  The more common reasons that we see include
Distracted truck drivers especially those texting while driving;
Fatigued and tired truck drivers;
Less experienced or under trained truck drivers;
Unsafe truck driving habits;
Over-weighted commercial trucks or improperly load cargo;
Poor or improper maintenance of the commercial truck and trailer; and
Truck or trailer equipment failure.
PROVING FAULT IN A TRUCK CRASH
Because of the time-sensitive nature of a crash involving large commercial trucks, careful and immediate investigation is required to preserve evidence quickly.  This involves
Examining the truck crash scene including obtaining any photographs or videos of the crash;
Getting testimony from eyewitnesses;
Studying the police report;
Inspecting the truck and the trailer for maintenance or defects; and
Questioning the truck driver and the truck company
among other things.
AT-FAULT PARTIES IN A TRUCK CRASH
A commercial truck crash can involve multiple persons and companies that may be responsible for your serious injuries.  This includes the commercial truck driver, truck company, owner of the trailer, and manufacturers of the truck or trailer's vehicle components.
HOW WE CAN HELP
Evidence from these disastrous crashes can be "wasted away" within days from the crash date.  It is very important to preserve such evidence before any "disappear."  Our expertise will help protect your rights as a victim of disastrous crashes.  We will act quickly to ensure all evidence of your commercial truck crash are preserved.  Spoliation letters to all potential parties involved are sent out immediately.  This requires those parties to preserve the specific evidence that we request be preserved.  Their failure to do so will result in additional or punitive damages for you.  We will request and review the truck driver's qualification file; carefully inspect the data on the commercial truck's electronic control module (ECM); collect testimony from every eyewitness; study the police report; and survey the crash scene as a starting point.  With these evidence, we will seek justice and maximize your compensation for your serious injuries.